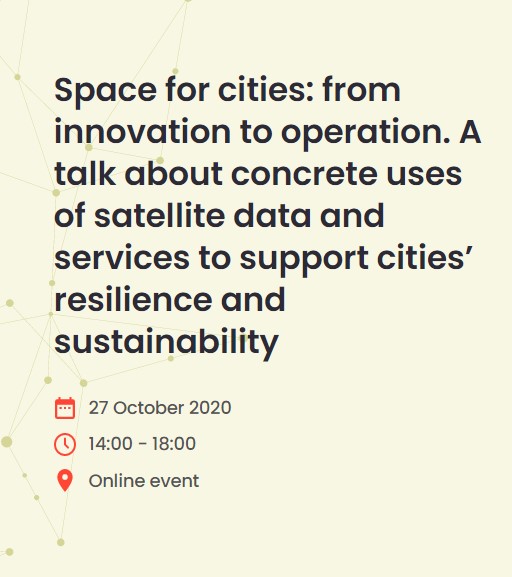 A lively talk about concrete uses of satellite data and services to support cities' resilience and sustainability takes place on 27 October 2020 in the "Space for cities: from innovation to operation" workshop organized by EURISY.
Dr. Evangelos Gerasopoulos was invited to deliver a talk on "Monitoring air quality in cities: the SMURBS SDG indicator 11.6.2 Earth Observation Platform, and Dr. Panagiotis Kosmopoulos presents "A web service to control and manage energy supply and demand, and integrate the energy produced from solar systems into cities' electricity grids".
See the full agenda here.