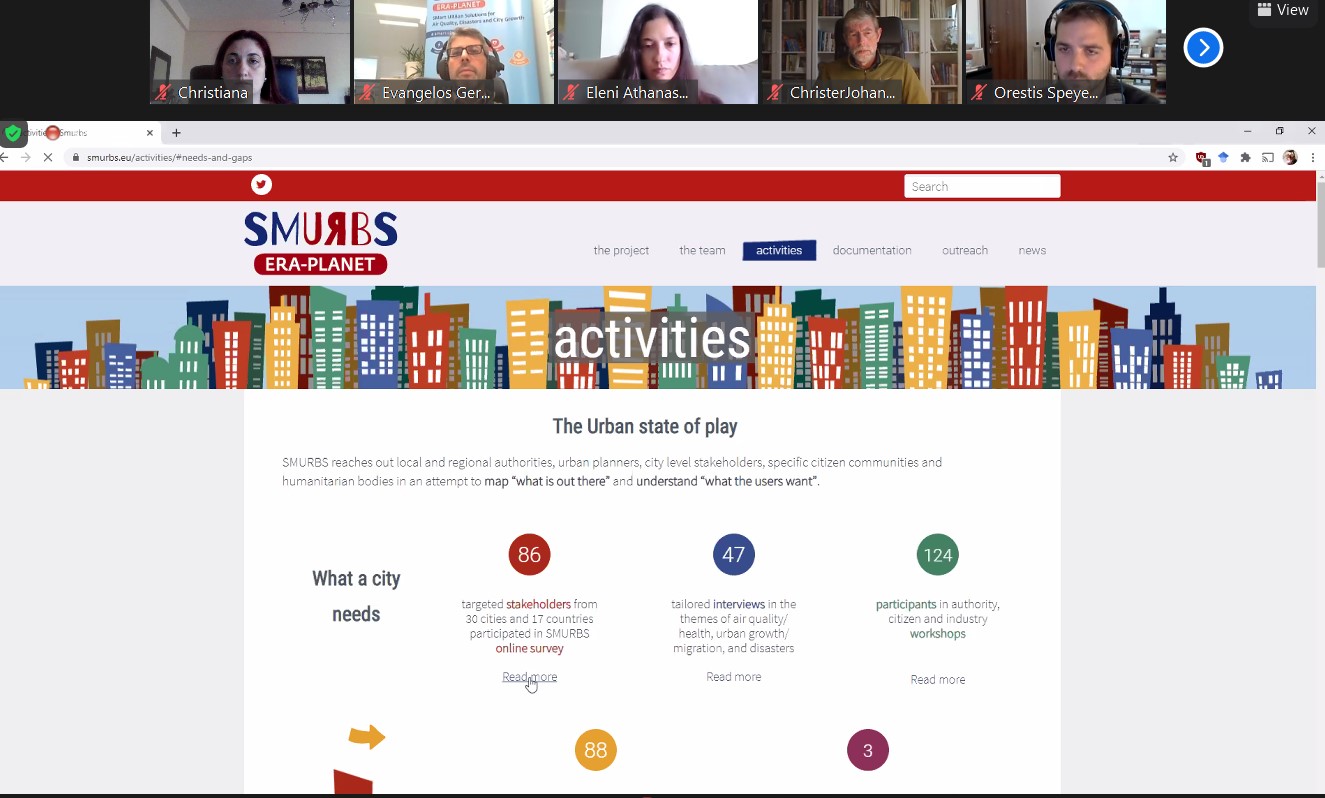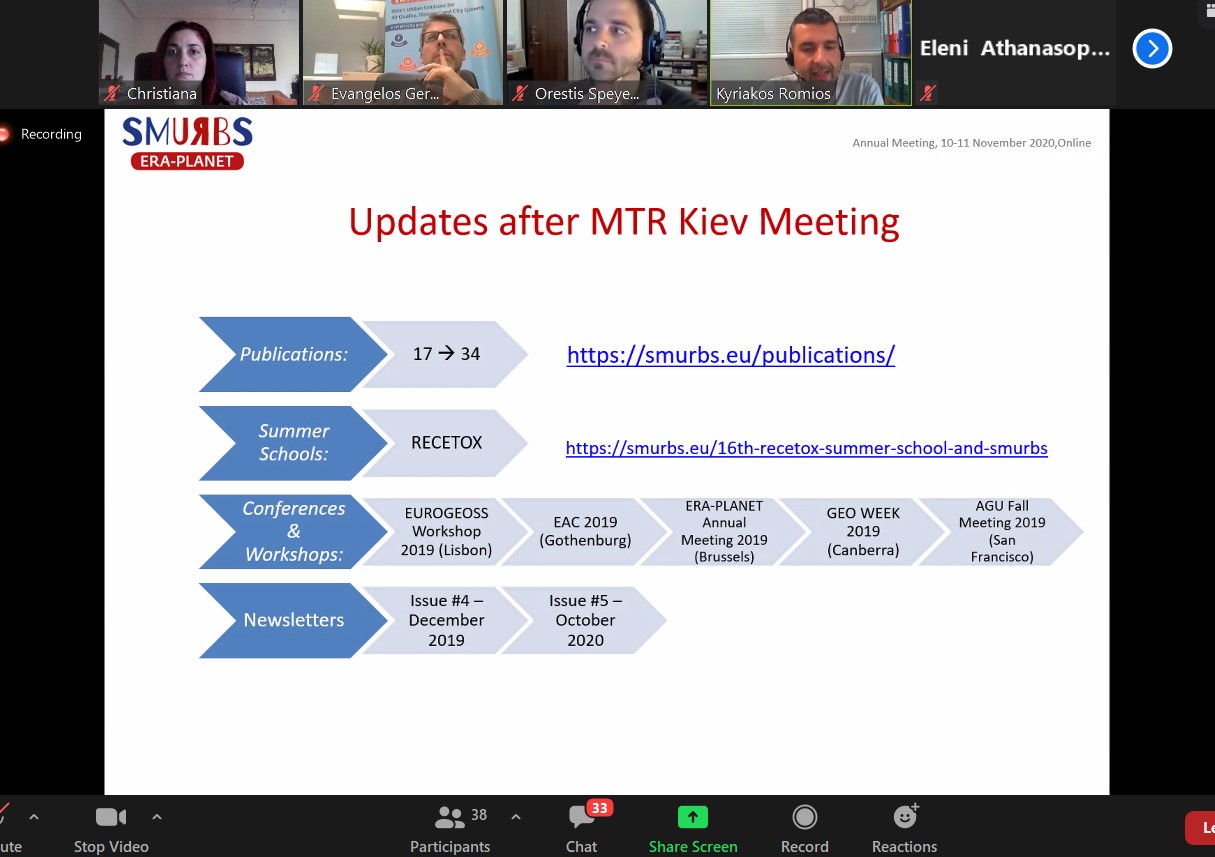 Τhe two-day annual meeting of SMURBS has been accomplished with GREAT success. Representatives from all partners discussed about the current status of the project and our future planning. We became children and played with our interactive tool, still gathering valuable information on different project aspects. Congratulations to the core group for the organization of a fruitful and enjoyable meeting and thanks all our members for their massive participation.
During the meeting we had the chance to be navigated through SMURBS' new innovative solutions or their application in collaboration with stakeholders like for example the FLOODHub+ application to Mandra and the training of local authorities, the new biometeorological indicators web-platform for Greece, the dynamic population exposure methodology for Hamburg and Athens and the migration use case in Bari. With dozens of electronic sticky notes we gathered valuable information on different project aspects like our solutions impacts on decision-making, obstacles and best practices during the implementation of the applications, training and replication opportunities and future solutions.
You can see the full agenda here.