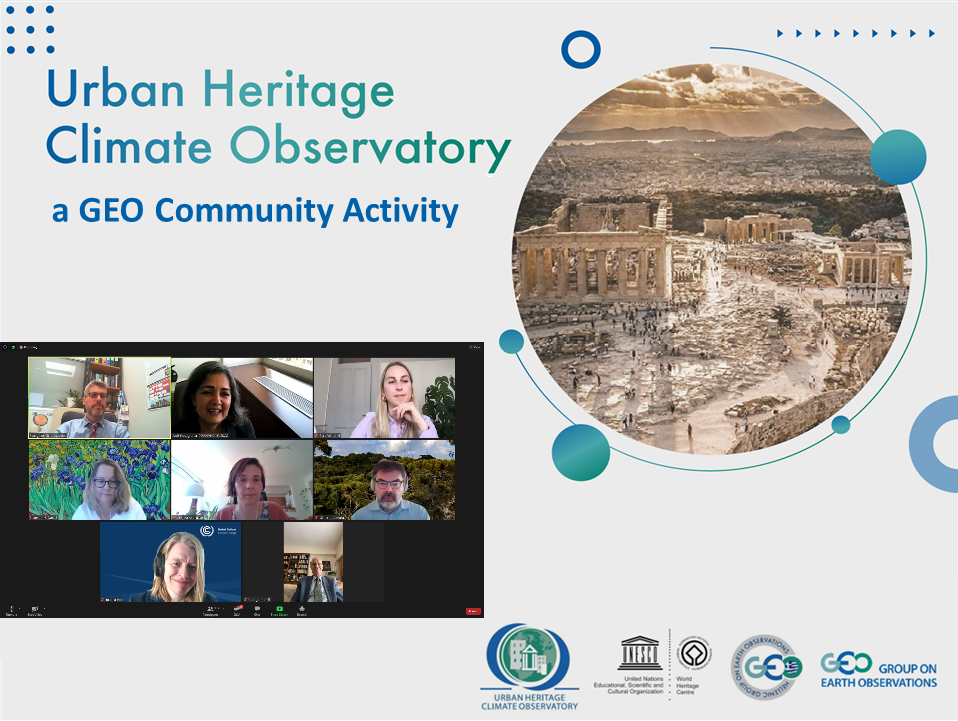 The launch event of the Urban Heritage Climate Observatory (UHCO), the new GEO Community Activity, coordinated by the Greek GEO Office and UNESCO World Heritage Cities, was completed with absolute success on Monday, 26 April 2021.
The kick-off event was attended by more than 200 delegates from around the world. Prominent speakers from UNESCO, the UNFCCC Secretariat, the European Commission's Copernicus program, the Global Covenant of Mayors and the Greek Government emphasized the pioneering role that Earth observation can play in addressing the risks and impacts of climate change on urban heritage, as well as enabling appropriate adaptation measures.
APCG head, Director of the Greek GEO Office and UHCO co-lead, Dr. Evangelos Gerasopoulos, presented UHCO's scope, aims, objectives and proposed activities, while other members of APCG and the Greek GEO Office assisted in organizing and launching the event.
You can watch the event here.