An important contribution of APCG to the RI-URBANS project and community is a tool to create localized emission inventories over European cities. The spatial disaggregation method to improve CAMS (European Copernicus Atmosphere Monitoring Service) regional emissions has been designed to support the high-resolution CTM applications for the pilot cities of the RI-URBANS project.
More information about the methodology can be found here
The method is applied to the latest anthropogenic emission dataset, covering road transport exhaust and non-exhaust emissions of the main air pollutants, as well as ultrafine particles, developed in the frame of RI-URBANS by TNO (https://riurbans.eu/first-dataset-of-anthropogenic-emissions-for-all-relevant-pollutants/). In addition, the method is currently evaluated and optimized by BSC, through the comparison of available bottom-up emission datasets over cities (e.g. Amsterdam, Barcelona, Milan, Paris).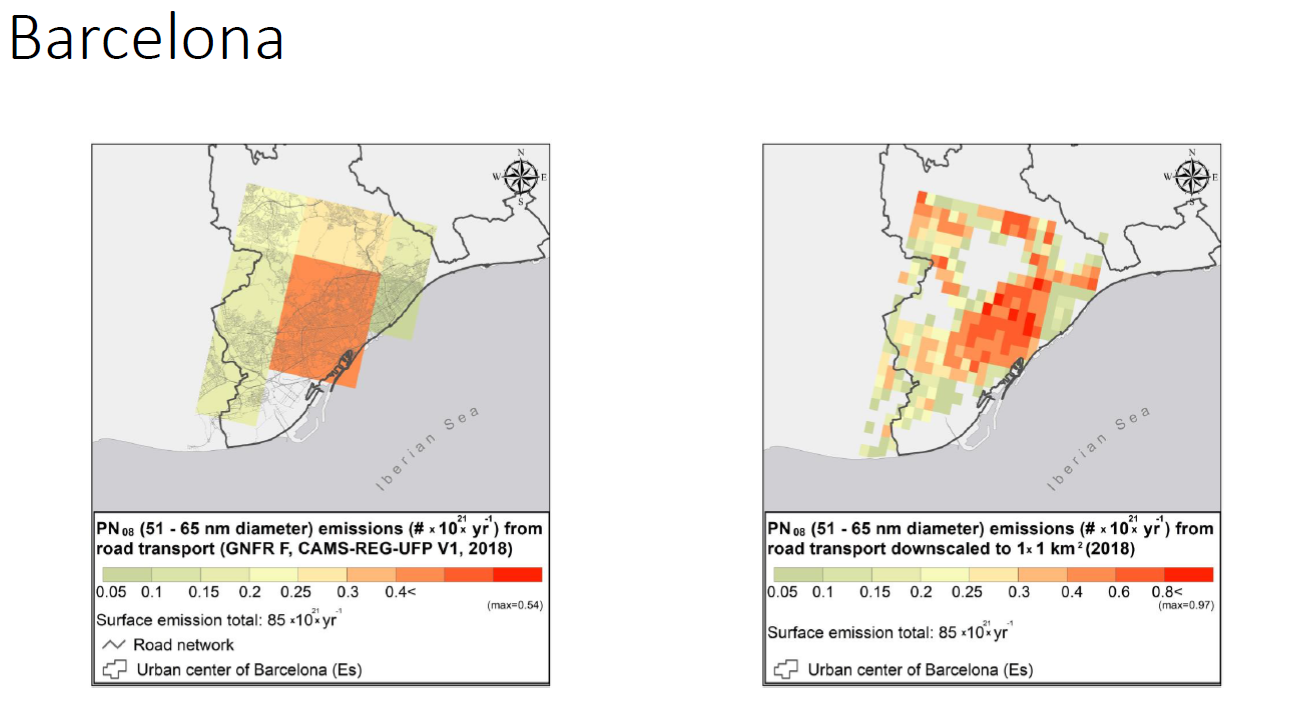 First comparative results of the pilot application of the tool over Athens and Hamburg (https://www.mdpi.com/2073-4433/12/11/1404) with results over more European urban areas are planned for dissemination at the CEST Conference, 2023 (https://cest.gnest.org/).