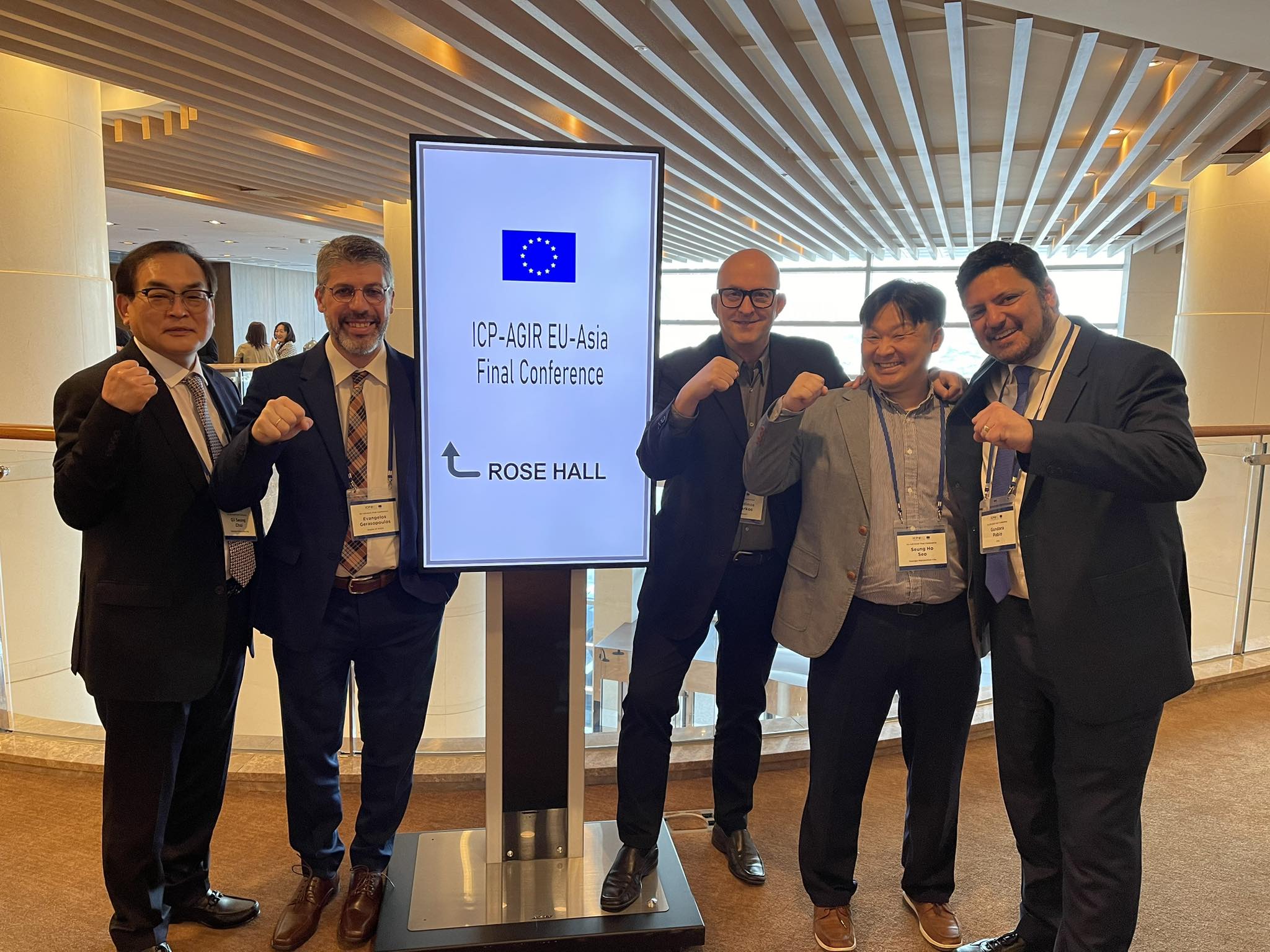 The ICP - AGIR EU Asia Final Conference was organized during 3-4 April 2023 in Incheon, Republic of Korea.
The International City Partnerships: Acting for Green and Inclusive Recovery (ICP-AGIR) project is a programme funded by the European Union (EU) and managed by the Directorate-General for Regional and Urban Policy (DG REGIO), to promote city-to-city cooperation between EU and non-EU cities on the topics of energy transition, air quality, circular economy, and migrant and refugee integration. Six pairings of cities that were selected in Asia were: Incheon-Berlin, Incheon-Almeria, Gwangju-Athens, Taoyuan-Braga, Taichung-Prato, and Singapore-Milan.
55 participants from cities overseas and domestically in Korea attended this event to present the outcomes of their collaboration and future plans. Experts in the aforementioned topics, from the two continents, were also invited to contribute to the discussions with state-of-the-art technological trends and to inform cities on latest advancements of tools in support of cities transition. Dr Evangelos Gerasopoulos, as the Air Quality expert, provided insights for the coupling of edge technologies with the Internet of Things (i.e. AQ sensors) and high-resolution modeling for real-time monitoring and simulation of the air quality at urban environments, using the example of Athens.
The final conference marked the closing of the project, but also initiated the continuation of the partnerships and friendships that the pairing cities gained from the project.