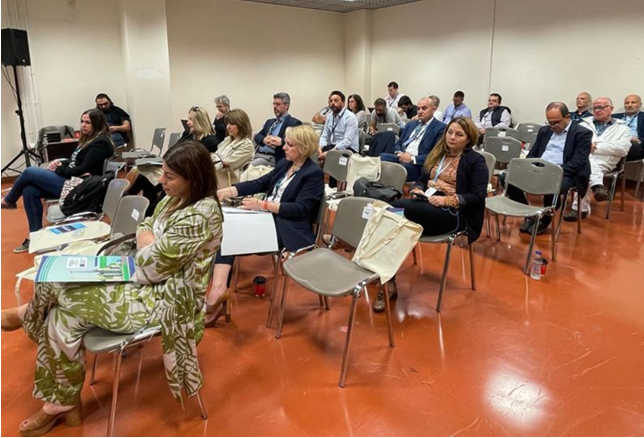 The Sustainable City Network was established in 2017. Its members hail from the Local Administration sector, comprising more than 60 Municipalities, as well as the Research Sector and its main focus is providing Municipalities the necessary support for implementing projects on sustainable development, circular economy, energy and protection of the environment. It also creates coordination and networking opportunities.
The objective of the workshop was to bring the Municipalities up to speed with the most recent understaning of the unique challenges climate change brings in cities but also of the policy/scientific/financial tools that become increasingly available, albeit not widely known, to the city stakeholders.
The National Observatory enjoys a working relationship with the Sustainable City Network. The Director of the Institute for Environmental Research and Sustainable Development (IERSD), Evangelos Gerasopoulos, was invited to the Workshop to deliver a keynote speech on "Recent Developments and Data on Climate Adaptation" from the scientific point of view.
Dr. Gerasopoulos provided an overview of the state-of-play in European, National (Greek), and Regional Policies which relate to climate adaptation such as the EU Adaptation Strategy and the Regional Adaptation Plans. He then delineated the nomenclature (e.g. risk, impacts, vulnerability) and types of tool available (e.g. climate models, scenario analysis). Following, he presented key national, climate-authoritative portals (e.g. Adaptivgreece Hub, Climpact) and lastly, he showcased urban-relevant R&D projects in the domain of climate change with EIFFEL receiving top-billing. The urban sustainability Pilot in particular was presented in detail to the Municipalities, both with respect to the Green House Gas mitigation applications but also the quantification of the Air Quality co-benefits.